may Amazin' Walter and I team up again for the "Tournament of Champions" in Harrison Hot Springs, B.C.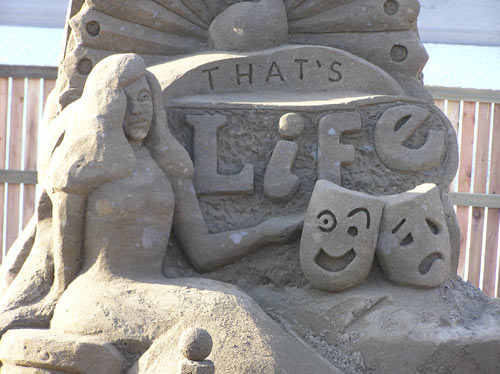 june contest season kicks off with Hampton Beach and yes that is a ukulele she is playing...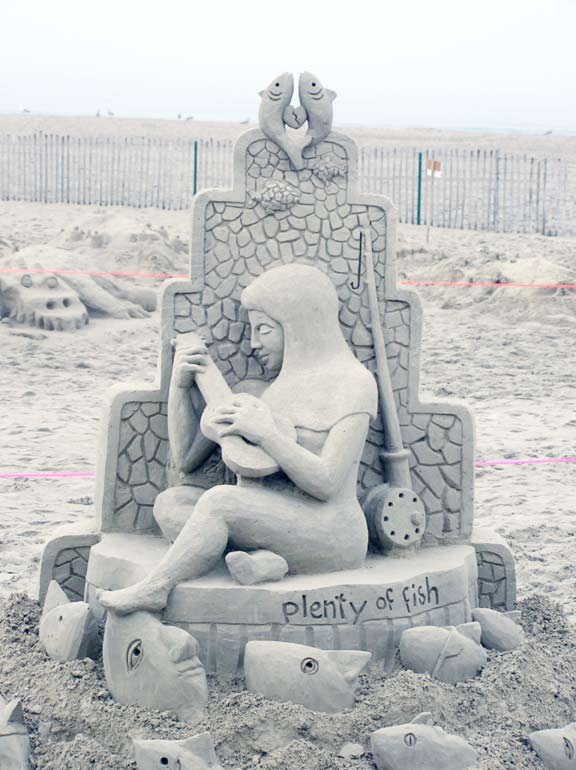 Summer on the island! Nancy is splendidly kooky and some of my best times are spent hanging out with her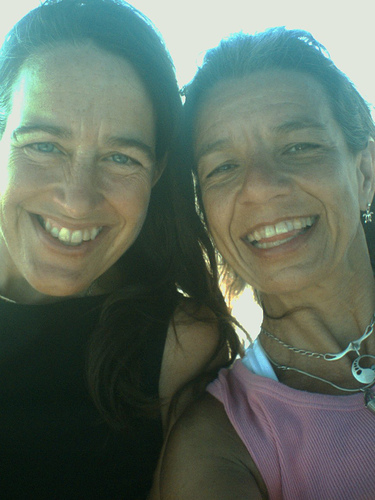 Detail from
"Everybody's Talkin' at Me" - contest piece at the Revere Beach, Boston competition (and possibly my favorite thing I built in 2006)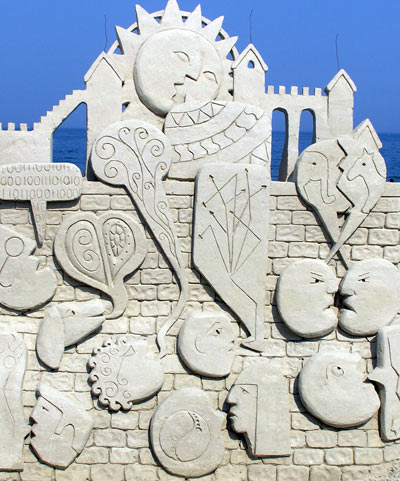 july meet Peach! the newest love of my life....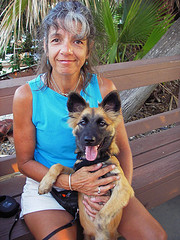 Sam lights a fire at the end-of-the-road full moon beach party and a most excellent new tradition is started. Core members: Sam & Lori Wells, Nancy Marsden & sandy feet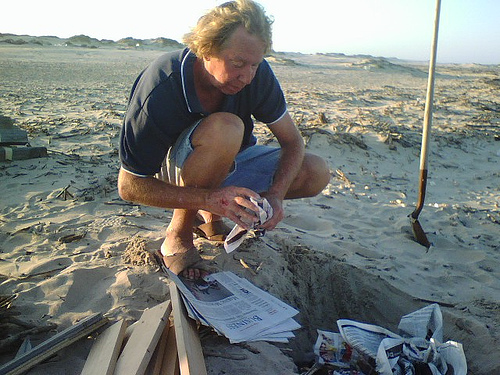 Detail of "Shine on Harvest Moon" - I carved this in Port Angeles, WA. I seem to be drawing much of my inspiration from songs these days...