E-mail Me today - have your page up and running manana!
(Remembering of course that on the island "manana" doesn't necessarily mean "tomorrow", it just means "not today!")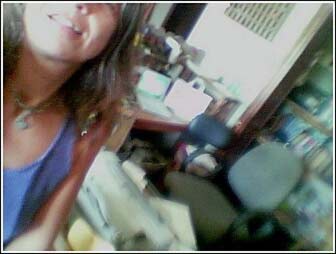 This is me in my office - 6/10/03

From the Archives: This is me with my first Mac, a Plus - 1985, I believe.

I currently use a G4 Tower (Quicksilver) in the office; a G3 iBook (icebook) on the road; and a 15 gig iPod on the sandpile.

See other great Mac systems I have used and loved in my various office spaces here!