Today John, Rich and I taxied to Caerle (about 30 minutes away from Jesolo), where they have an annual stone carving competition on the rocky seawall. What a great way to make a mark! John and Rich both have experience carving rock/stone/marble while I have thought for some time that this kind of sculpture did not interest me.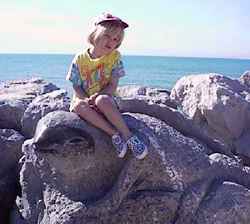 Below: one of this year's crop of sculptors at work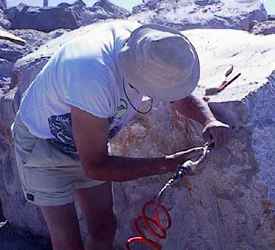 Left: a pretty little German girl consented to pose for this photo. Some of the sculptures just beg to be interacted with...