PARTYCARVEPARTY

Location: Quebec City, Quebec

Dates: Aug. 17-22, 2000

Particulars: This is the first time I have competed on a team with someone other than Amazin' Walter. We came up with the "party" theme two nights before the contest started and decided right off the bat we wanted to create something very weird and twisted. I think we were entirely successful.

Other entries in this competition: click here

My Solo Piece: click here

---

"The Party"

---

Kirk Rademaker - Oakland, CA
and
sandy feet - South Padre Island, TX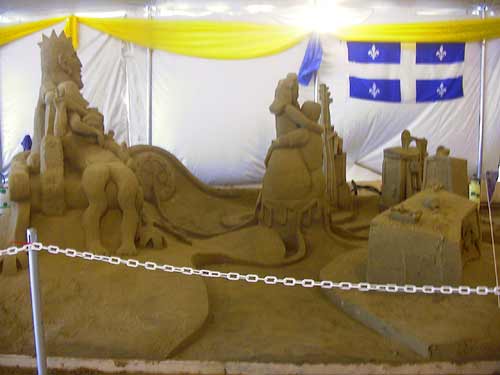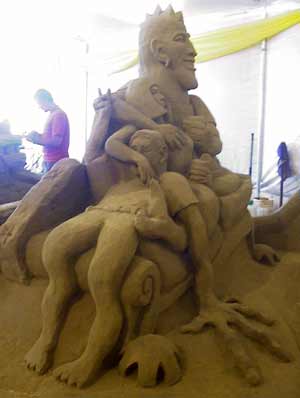 do you know these characters?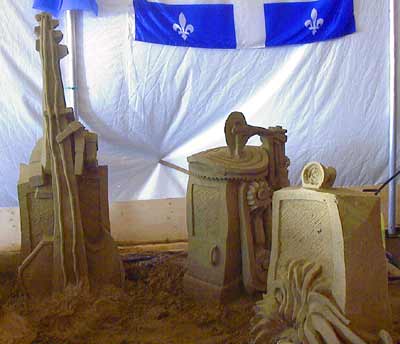 Kirk's retro stereo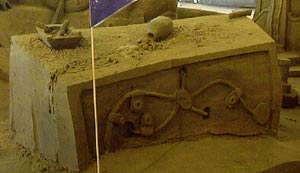 television/table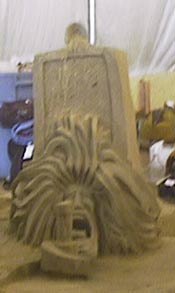 Kirk's first competitive face!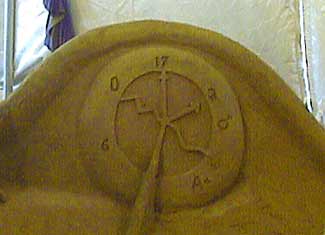 it's party time!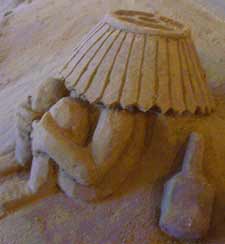 every party has one of these...