 Lucinda "sandy feet" Wierenga
If you're looking to have more fun at the beach forever, you have come to the right place!
We offer private & group sand sculpture instruction and team building exercises on beautiful South Padre Island, Texas. Since 1990, we have helped tens of thousands of customers have more fun on the beach forever. We're pleased to offer you:
Multiple Instructors: No matter what your schedule is or the size of your group, we can accommodate you. Just fill out our handy, no-obligation lesson request form to get started.
Customizable Lessons: We work with all ages and skill levels. We'll show you the endless number of ways you can use your name, logo, greeting and URL on a sand castle.
All Tools Provided: And we'll even leave you with a few so the fun can continue!
Affordable Rates: Carve with us for as low as $80 when you come to our favorite beach (Access #16). For a little more, we will meet your group anywhere on SPI and help you buld a completed piece. Our lessons are tailred specifically for different groups, including "Grandma & Me" and "Castles & Cocktails." View a list of the different lessons we offer.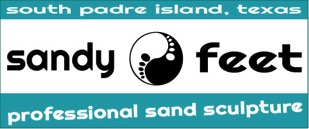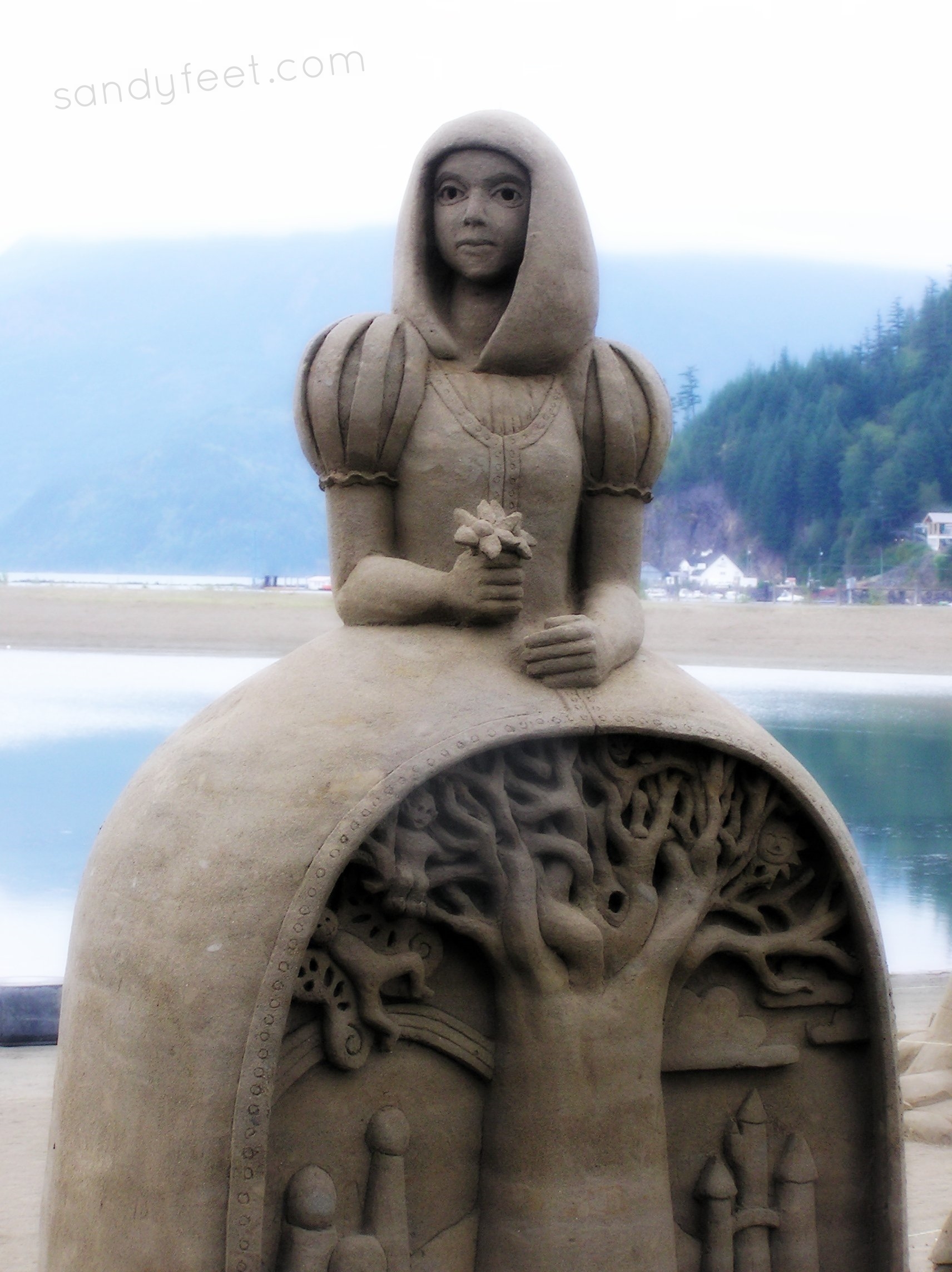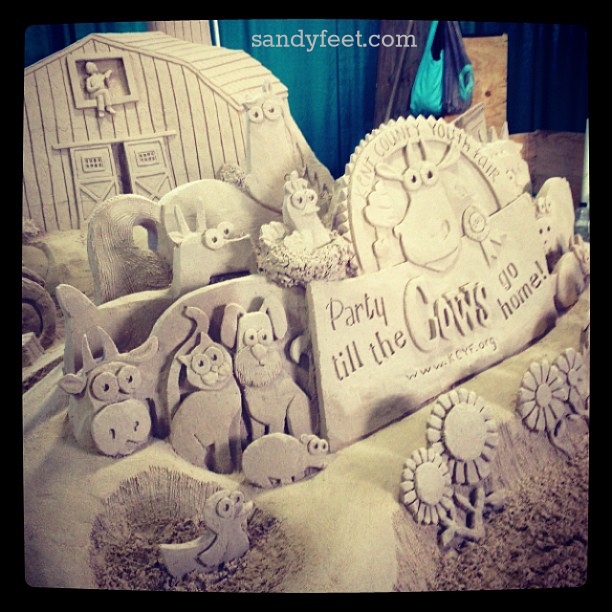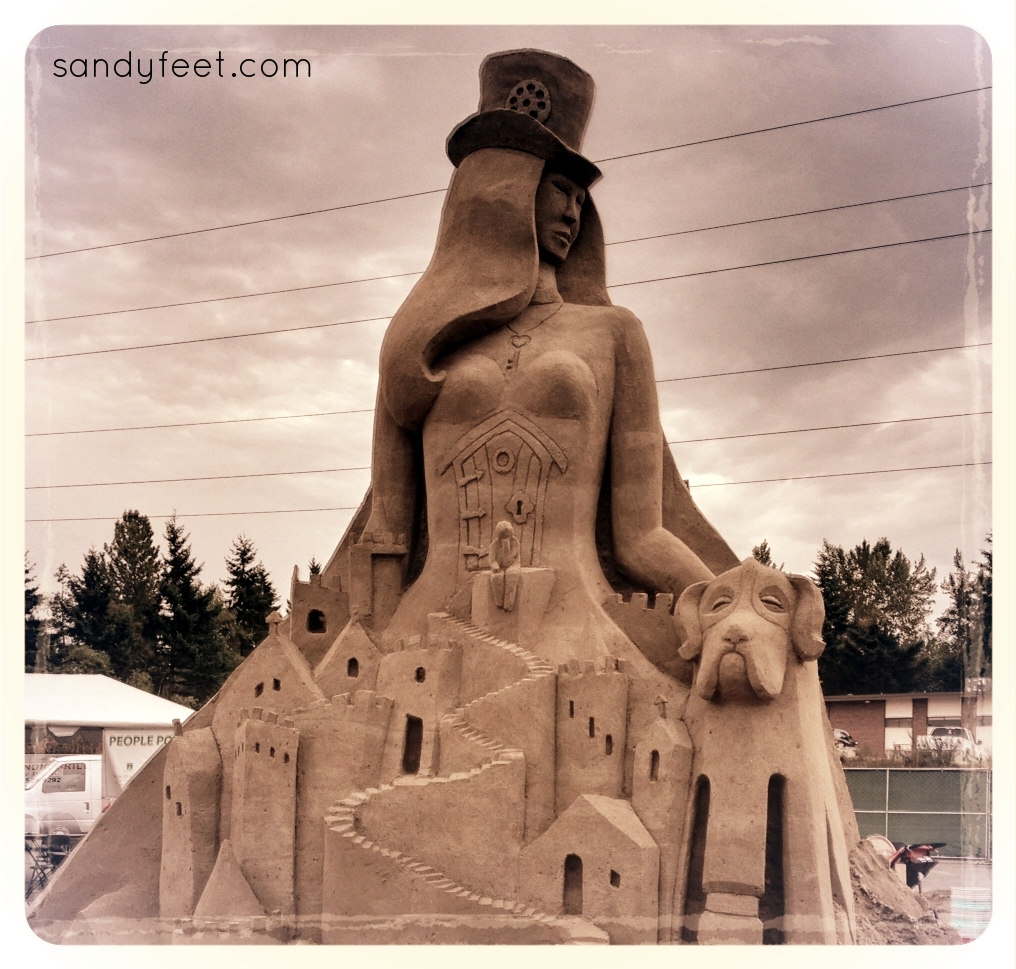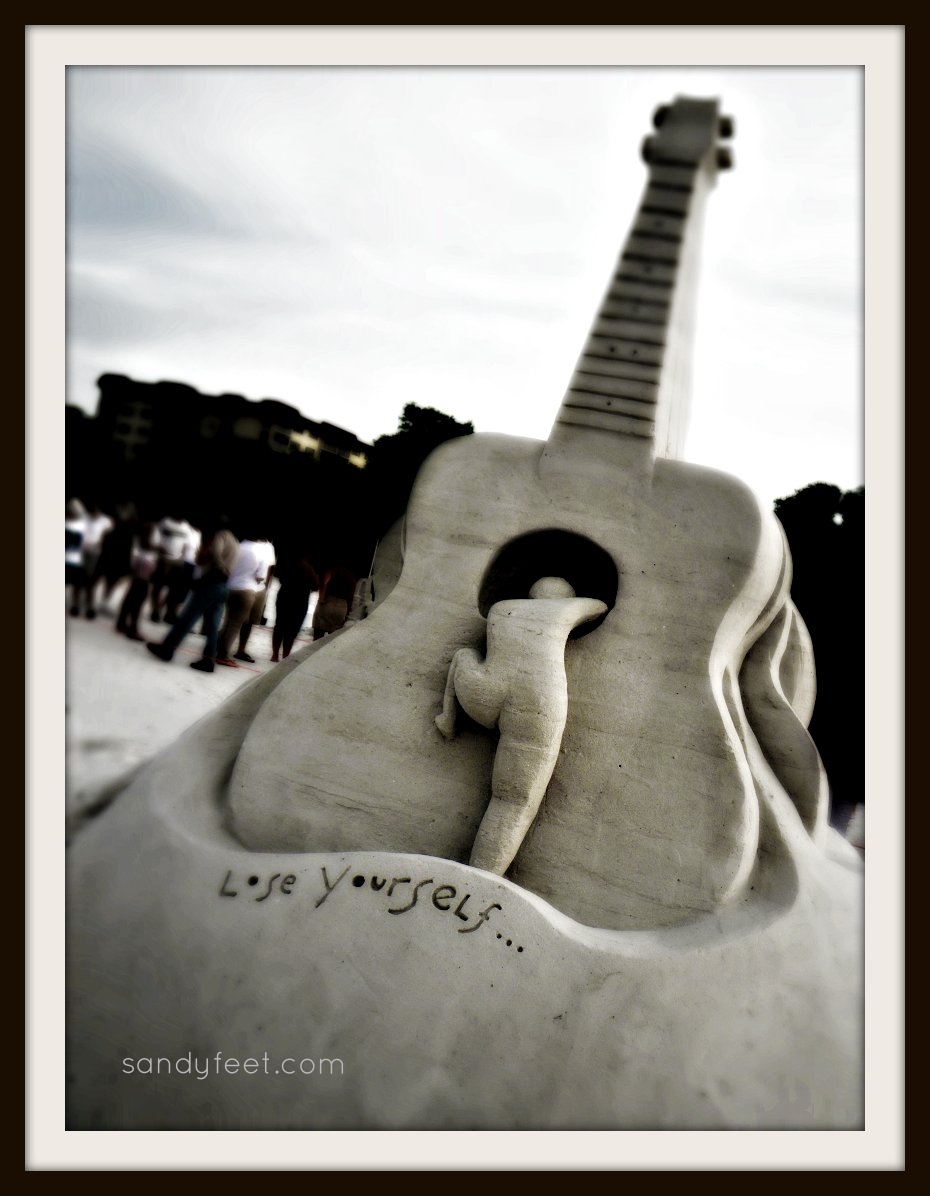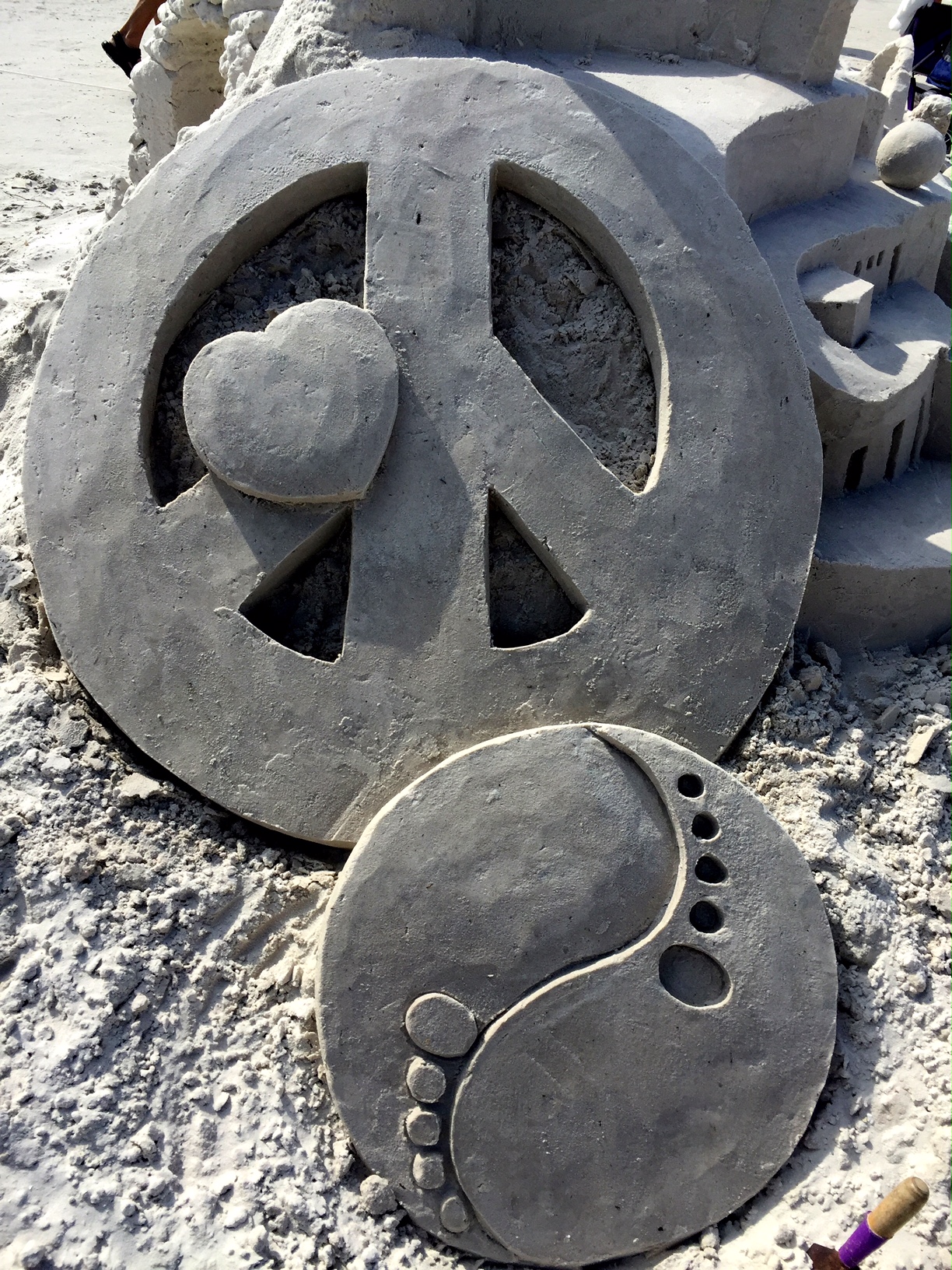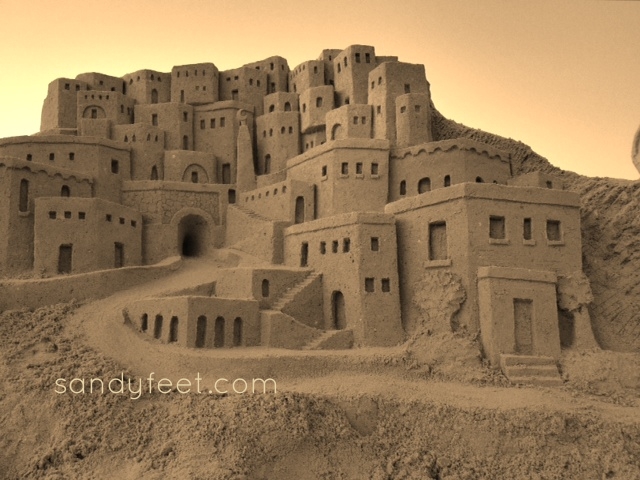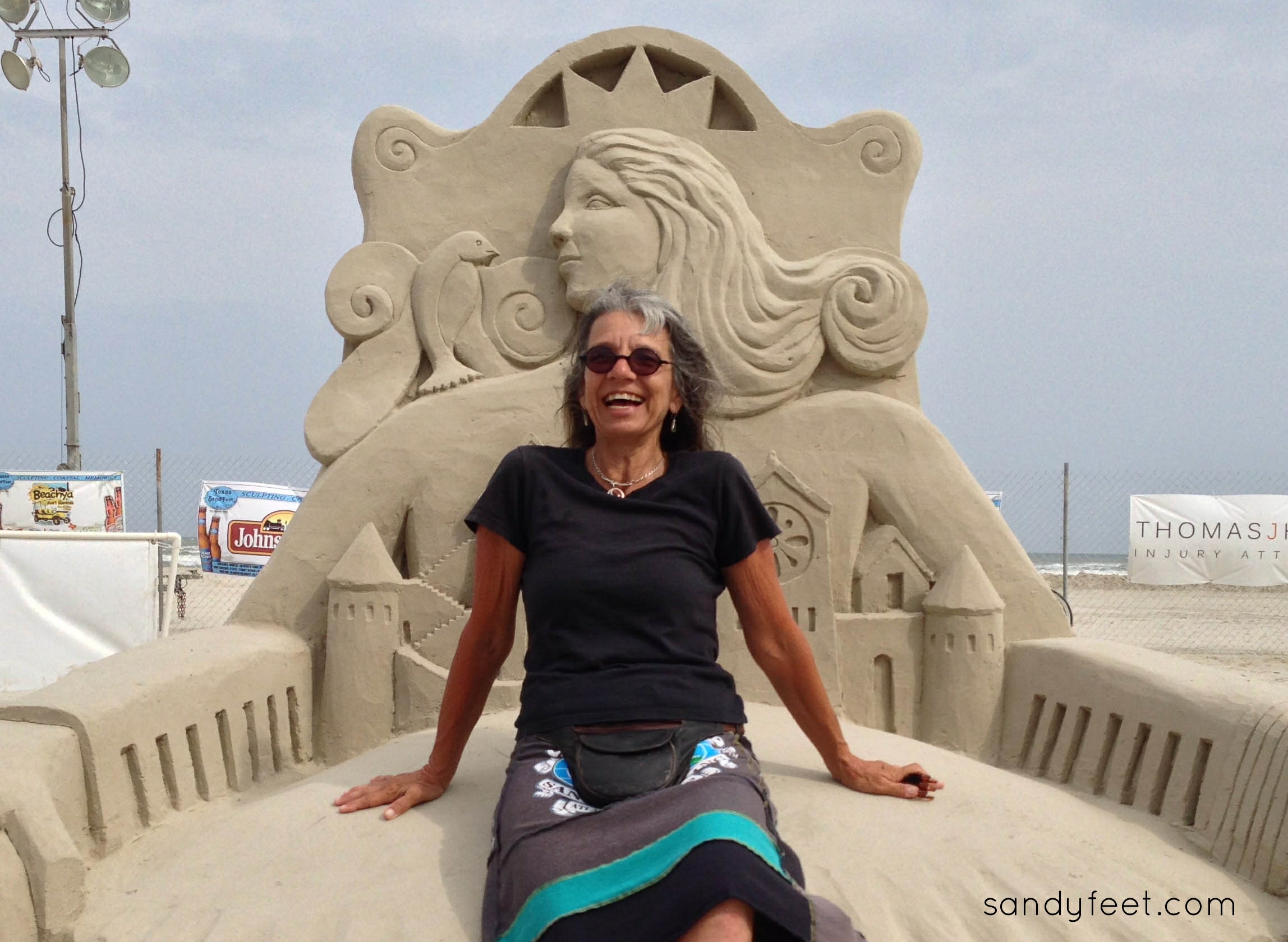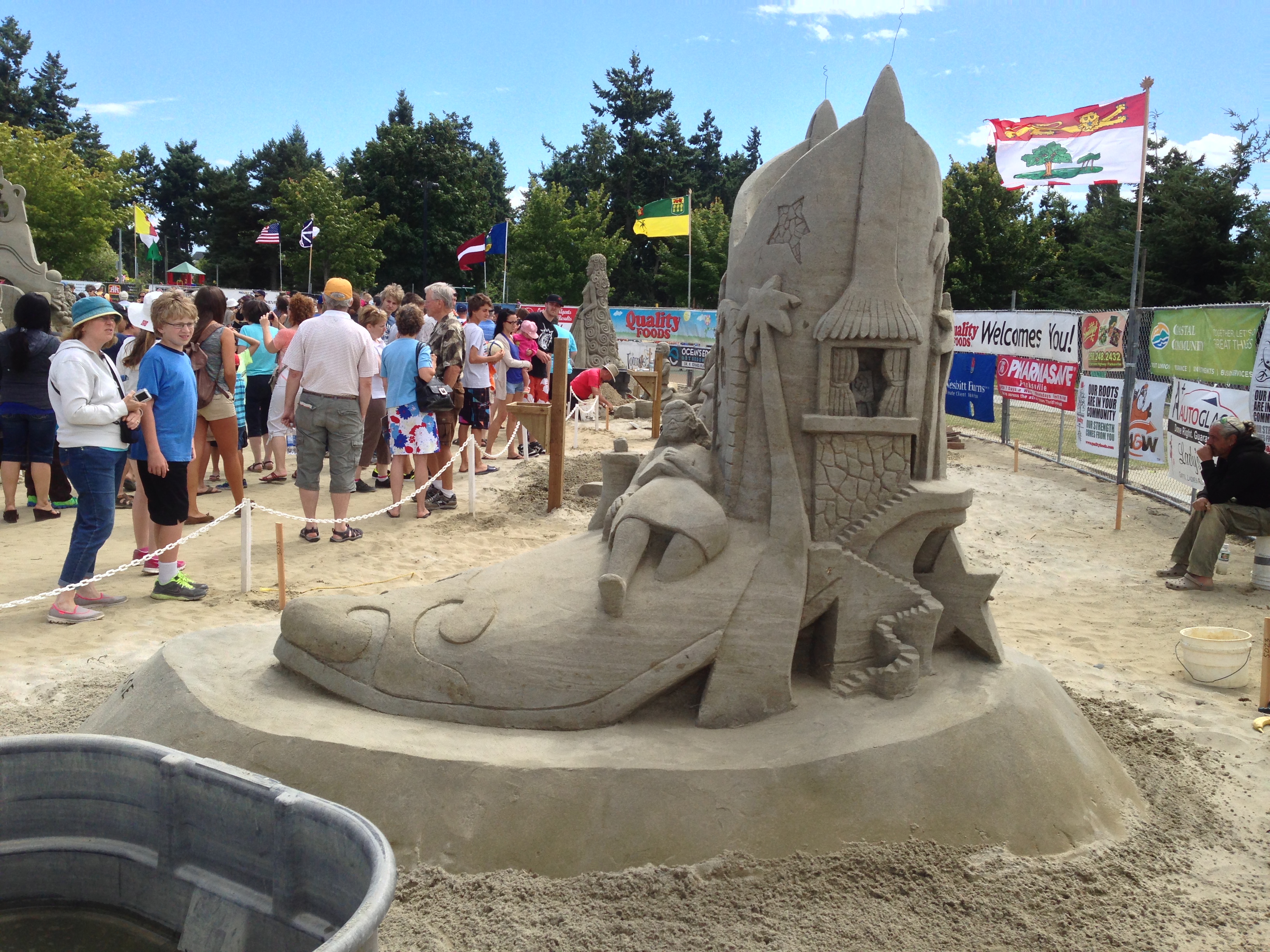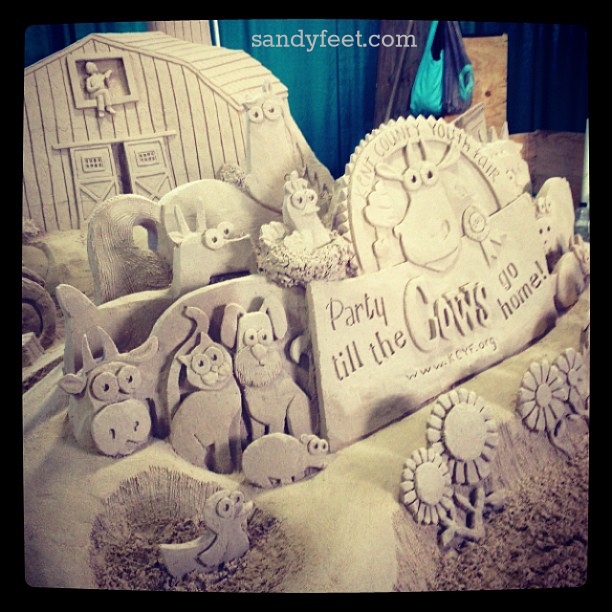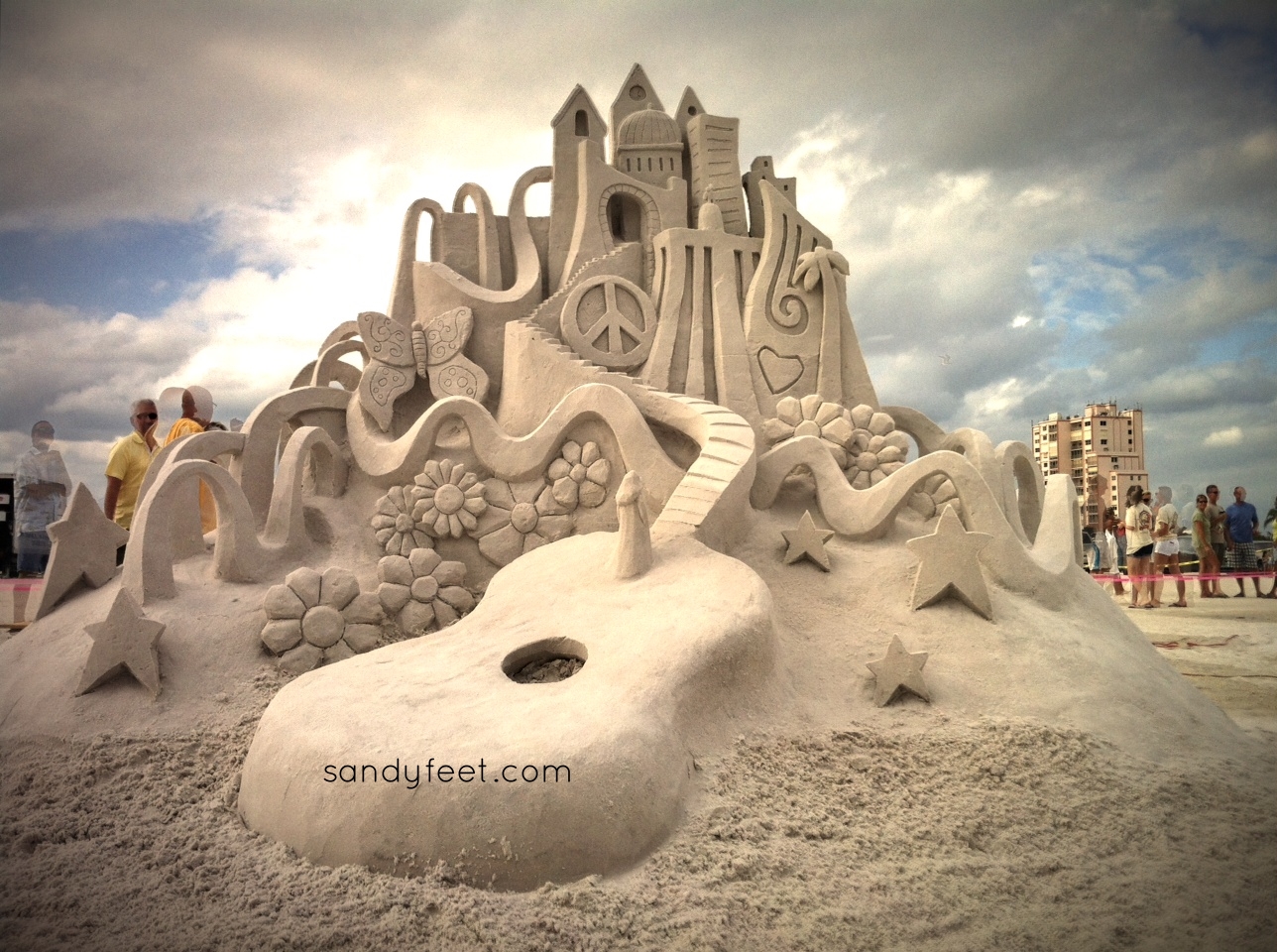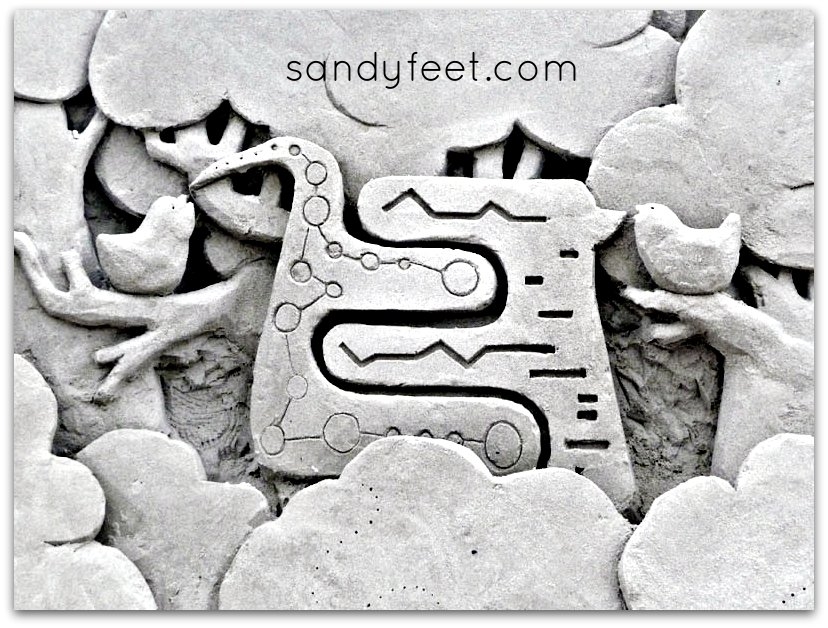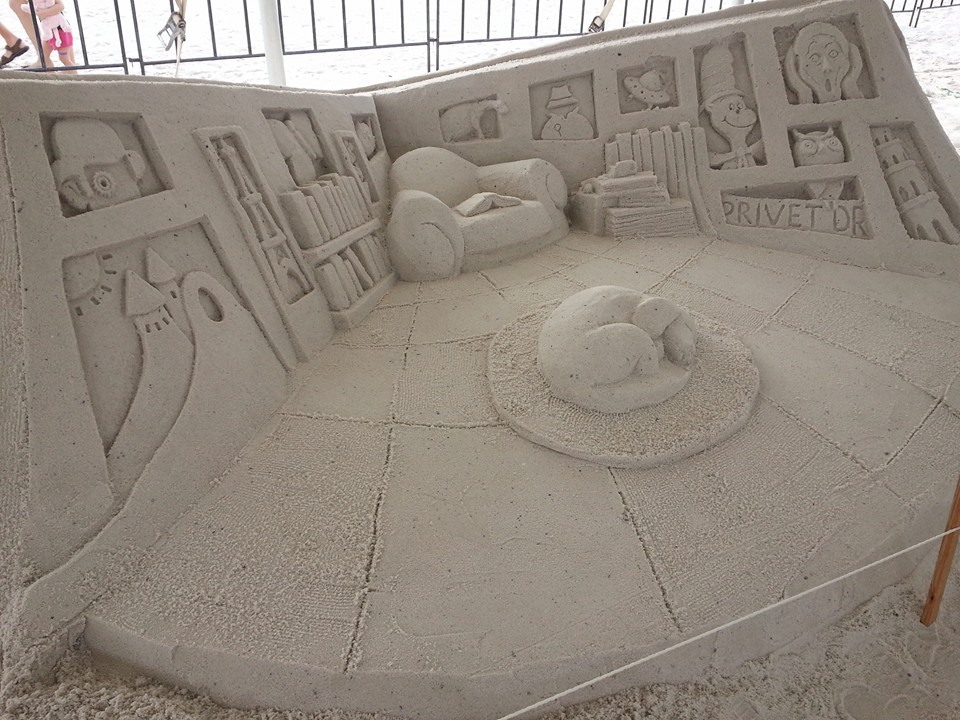 ... has won international fame with her sandsculpting skill -- competing at masters' level contests and working on major sand projects all around the world since 1987. She invented the job of "sandcastle instructor," offering lessons and team building exercises to tens of thousands on South Padre Island since 1990; and has reached untold numbers more with her best-selling how-to book.Her latest project is the South Padre Island Sandsculpture Trail.

Sandcastle Lessons/Workshops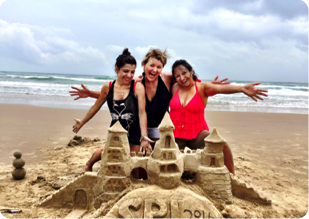 For more information, please contact us today at 956-459-2928. We can't wait to carve sand castles with you and look forward to meeting you on the beach at South Padre Island.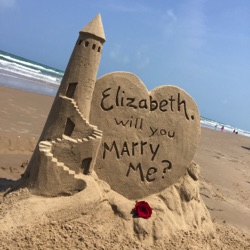 Beach Billboards are messages, names or logos carved in sand. They pop up on heavily-trafficked beaches - in the thick of South Padre Island Spring Break, for example - where they can be admired, photographed and shared by everyone who walks by--
Until they crumble back into a pile of sand. This is practically the definition of "sustainable, green marketing"!
We do corporate logos, marriage proposals and beach weddings -- birthday greetings and anniversary signs -- fraternities and sororities and team names -- anything that would look good on a traditional billboard will look great carved in sand!
Hands-On Option
We specialize in group/private sandcastle lessons and can very easily incorporate instruction into the demonstration. For example, we can build you a happy birthday cake billboard in conjunction with a sandcastle lesson at a beach birthday party.
Get a group working together to build a better sandcastle, and watch the dynamic improve.
Whether you're a girl scout troop, a church youth group, corporate conventioneers or just a group of folks who like to hang out together -- sandy feet can help you wcrk together or in teams to create big beautiful sand castles and/or beach billboards. We provide equipment, knowhow and enough instructors to work with groups numbering in the hundreds. Who says something as productive as team-building has to be dry and boring? Not us!
Give us a minimum of two hours with your group, and we will throw in a professionally-carved beach billboard featuring your logo, school/team name, etc. -- perfect for a group photo op -- at no extra charge.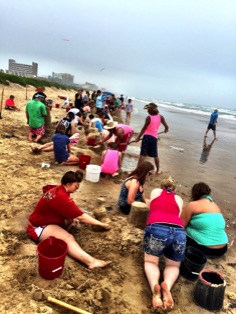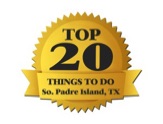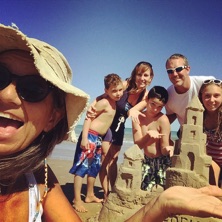 Have fun; Help others have fun, and Unlitter!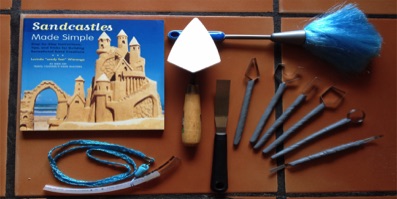 Sandy Feet's Sandcastle Tool Shop
Take a look at our constantly expanding catalogue of professional grade sand carving tools - used by the pros and by serious amateurs. Hand crafted from stainless steel right here in the USA.
Buy individually or bundled with Lucinda's book shop now