sand sculpture by sandy feet
competitive sand sculpture photos
---
"ALWAYS Look a Gifthorse in the Mouth"

Port Angeles 2005

Location: Port Angeles, WA

Date: July, 2005

Category: Solo

Place: 4th

Particulars: The theme of this contest was "Myths, Legends and Fantasy." I have been on this "windows" kick where I am looking for sculpture subjects that lend themselves to these "sculpture within a sculpture" kinda thing. The Trojan Horse story seemed a natural choice.

For once I "played it straight" and didn't try to create a pun or a twist of any kind and it did pay off as this is the only contest all year where I actually placed. The editor of the local paper really liked it, running a photo of it (and me!) huge and above the fold.
---
"ALWAYS Look a Gifthorse in the Mouth"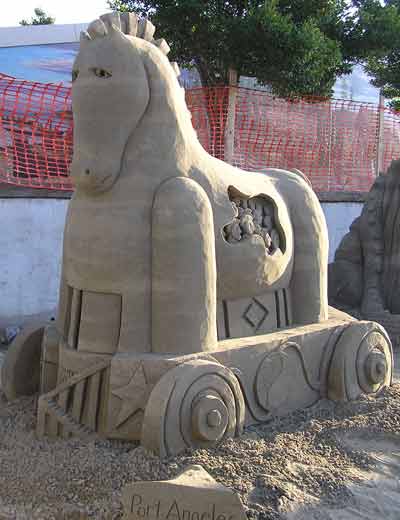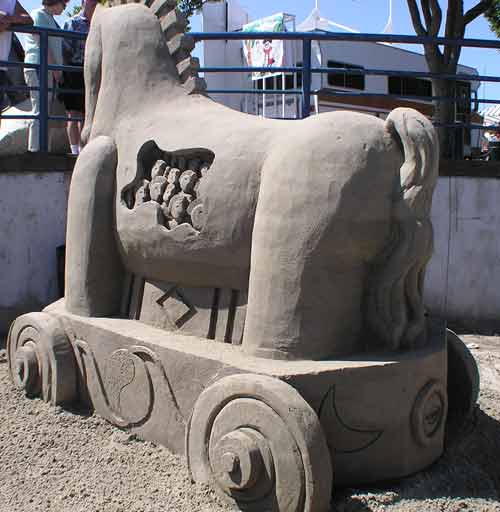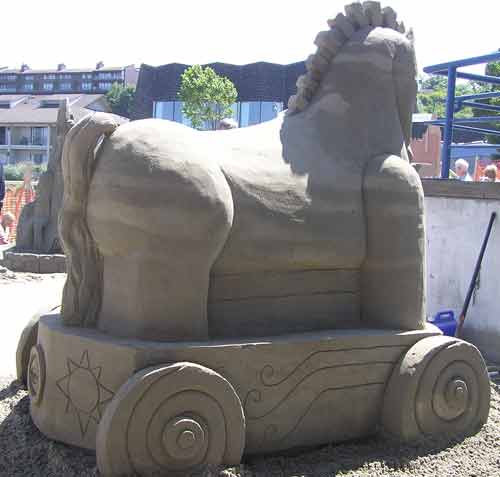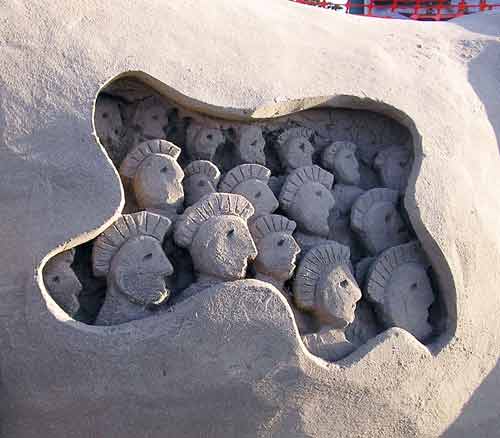 Lotsa Trojans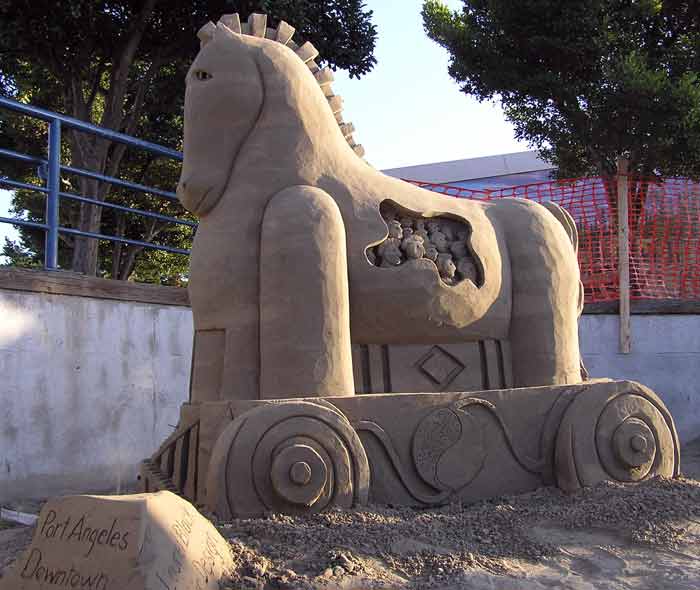 "ALWAYS Look a Gifthorse in the Mouth" by sandy feet
---