sand sculpture by sandy feet
competitive sand sculpture photos
---
"Tiki Time"

Quebec Expocite 2005

Location: Quebec City, Quebec

Date: Aug., 2005

Category: Duo, with Fred

Particulars: My good friend Nancy Marsden introduced me to the world of Tiki last year with the "ceremonial lighting of the Tiki Torch" and I have wanted to do a Tiki-themed sand sculpture ever since. I have also wanted to do a cuckoo clock that was not a cuckoo clock and somehow the ideas merged and became one.

Fred was a bt of a hardsell on this one and I am still not sure he cares much for it, though he did a wonderful job on the hut and vegetation and let me Tiki out. I picked up a nasty bug in Quebec and wasn't firing on all pistons during the event but had fun anyways.
---
"Tiki Time"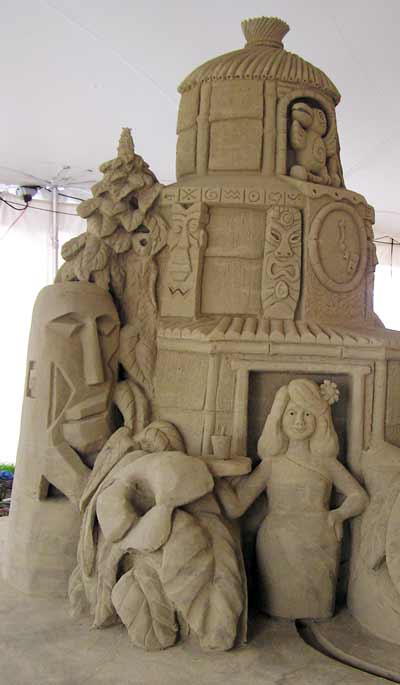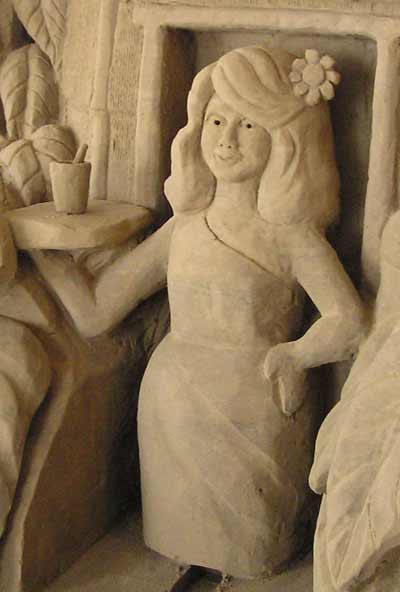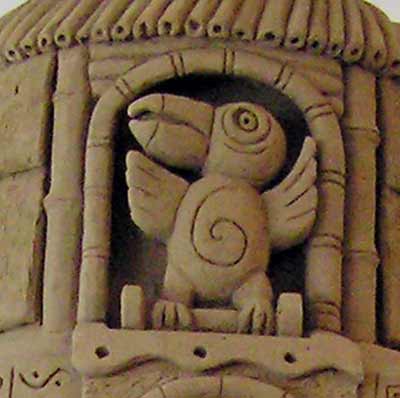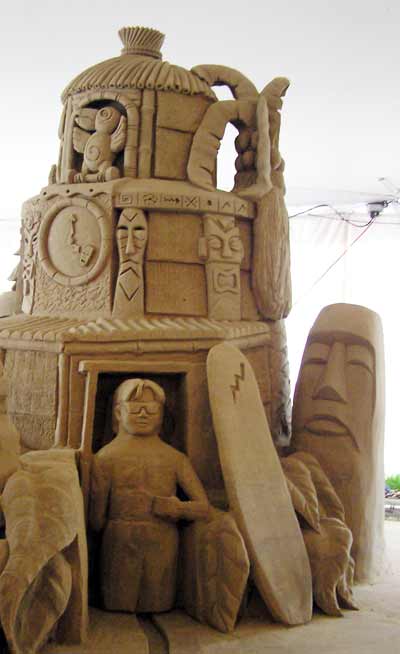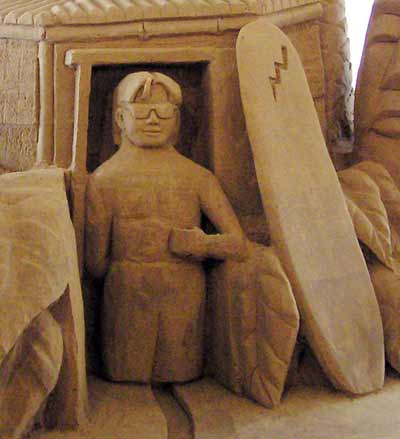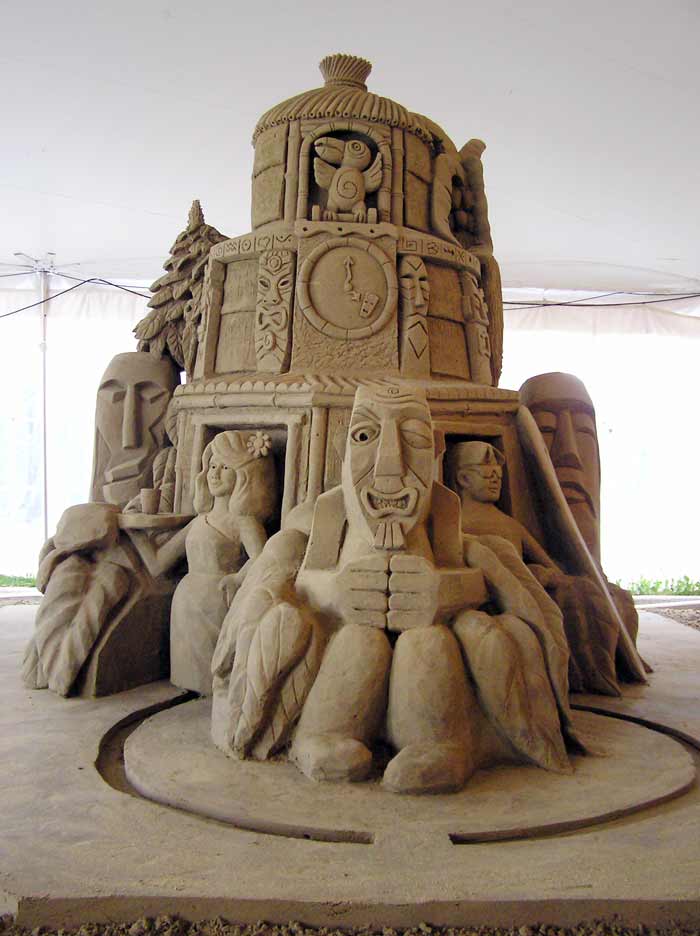 "Tiki Time" by sandy feet and Fred Mallett
---