sand sculpture by sandy feet
competitive sand sculpture photos
---
North American Championship 2004

Location: Virginia Beach Neptune Festival

Date: Sept., 2004

Sculptors: sandy feet & Fred Mallett

Category: Team

Place: Second (3rd year running!)

Particulars: I have been wanting to do a dance-themed sculpture for years. Here it is!
---
"'Neath the Light of the Moon"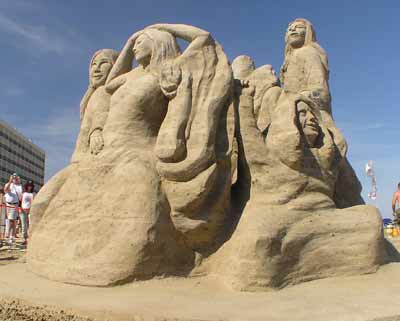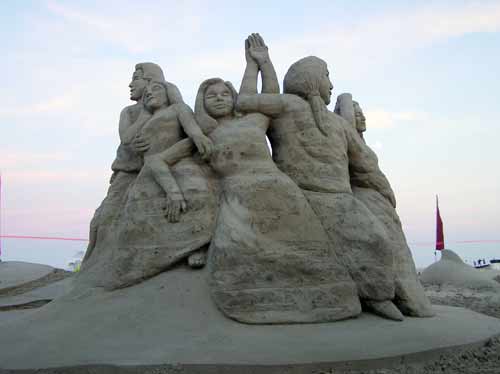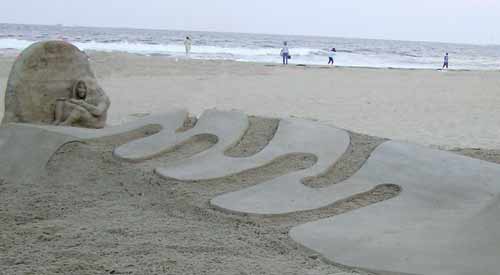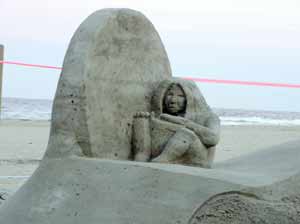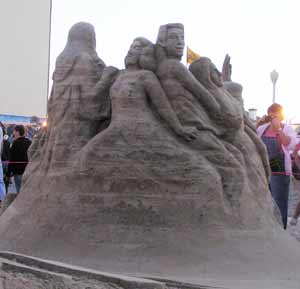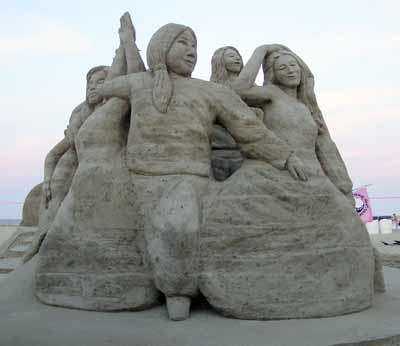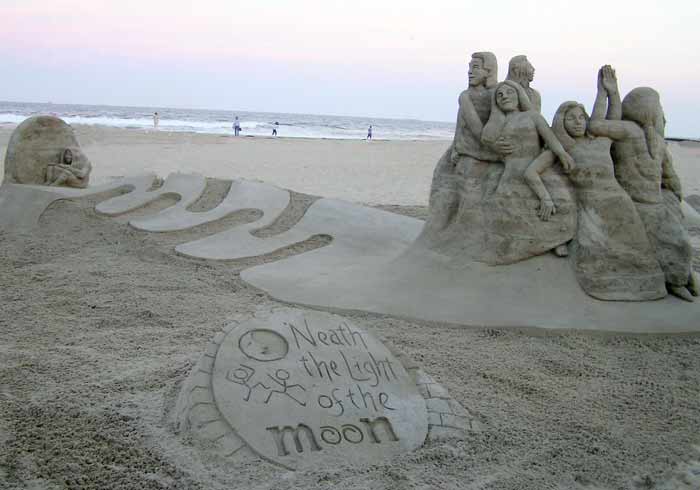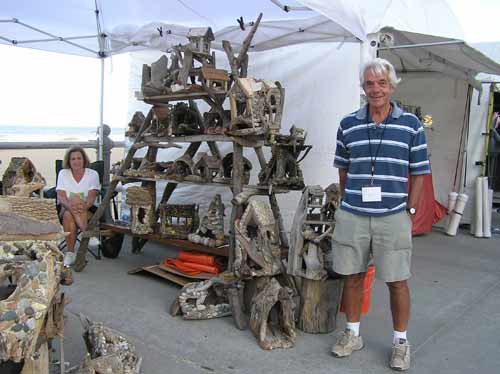 "Bird Castles" by Don "Dad Feets" Wierenga
My father (pictured here with my mother, Ginny) creates these really cool bird feeders. He was invited to the Neptunefest arts show which occurs at the same time as the sand sculpture event. It was an added bonus to be able to see my folks (who live in Douglas, Michigan) while I was at this event. You can learn more about my parents at www.wierenga.com or ww.
---