script src="http://www.google-analytics.com/urchin.js" type="text/javascript">
PARTYCARVEPARTY

Location: Las Vegas Pizza Expo 2001

Dates: March 19-21, 2001

Particulars: This is a really fun event organized by John "Cowboy" Gowdy and I was very honored to be invited back for a second year. Once again I did not place in the money but I tied for 5th place with Dan Doubleday, current world champion - draw your own conclusions ;-)

The theme this year was "pizza" so I went with the moon hits your eye like a big pizza pie thing. I like it.

Other entries in this competition: click here

My entry in this event last year: click here
"That's Amore"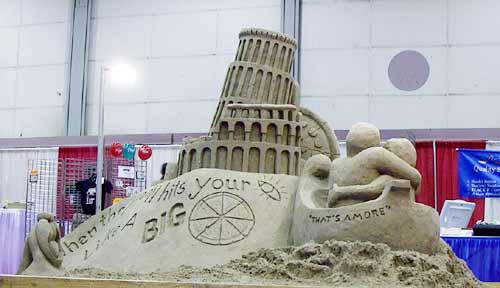 | | |
| --- | --- |
| | |