PARTYCARVEPARTY

Location: Hampton Beach, NH

Dates: June 19-21, 2002

Particulars: The inspiration for this piece comes from something I do pretty much every day. The city in the background represents the life I left - the castle in the foreground the life I found.

Other entries in this competition: click here
"5:07 AM - the Sunrise Dogwalk"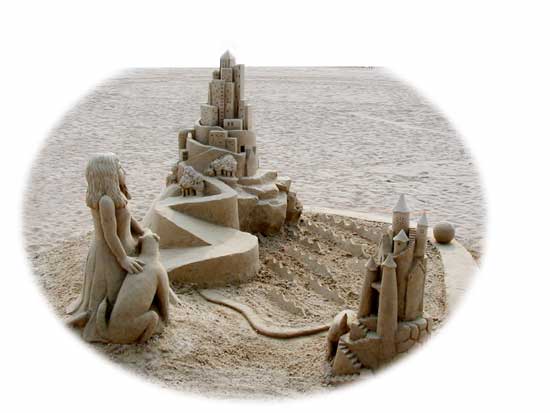 Below are some shots of my contributions to the demo sculpture, which featured a "Wizard of Oz" theme. I was ably assisted in these by sweet Fred...