script src="http://www.google-analytics.com/urchin.js" type="text/javascript">
PARTYCARVEPARTY

Location: Hampton Beach, New Hampshire

Dates: June 20-23, 2001

Particulars: This event was a first for Hampton Beach but I suspect it will not be the last.... did you catch the blurb on CNN? Host-sculptor Greg Grady and Uncle Bob the marketing whiz and lots of other civic-minded heros made sure that all 10 competing sculptors had super sand, plenty of margaritas and a good good time.

With this sculpture I took on the challenge of making my sandpile suggest water. I think - to a certain extent - that I was successful. Might come back and explore this idea again some day...

Other entries in this competition: click here

Contest Web-site: click here
"Fountain"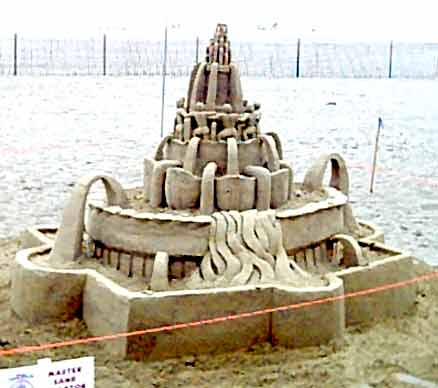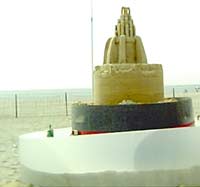 end of day one...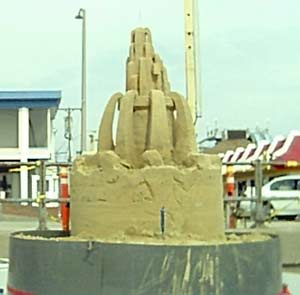 midway through day two , the dancers emerge...
5 hours later.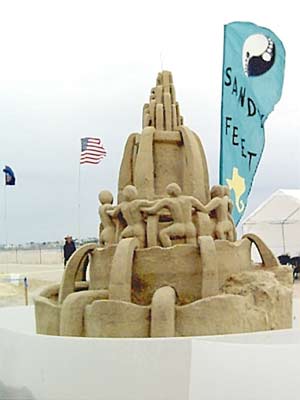 this is what things looked like on the beginning of the 3rd - and final -day
---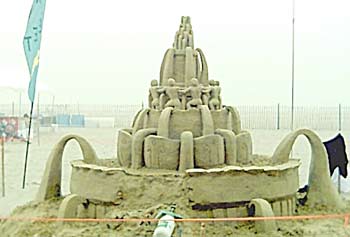 collapse!!! 10 minutes before lunch break
---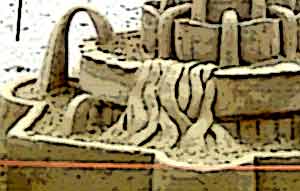 a waterfall is born