PARTYCARVEPARTY

Location: Fort Myers Beach

Dates: Nov. 3-5, 2000

Particulars: The inspiration for this piece came from the contest before. I was building next to Steve Mutter who was creating a castle with lots of trees. All weekend long all I heard was "Look! Trees!" My friend Lars Borst from Holland helped me come up with this idea - a castle with trees and some spectators who "can't see the castle for the trees" - plus a dog who would like to do something else with those trees.

Unfortunately, I had a major collapse the third morning of the event and lost the top 3 feet of the castle.

I guess that's just life on the sandpile...

Other entries in this competition: (not posted yet)
"Look!!! Trees!!!!"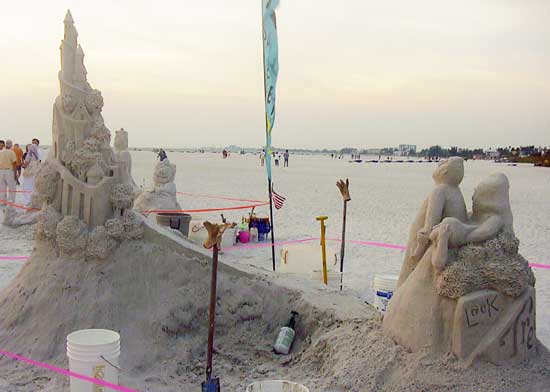 above: before the collapse --- below: after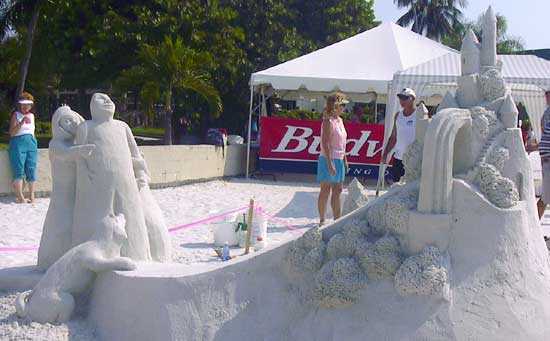 ---