When the friendly ghost upstairs decides he is ready to sell the other half of my house, Dad Feets convinces me to go for it.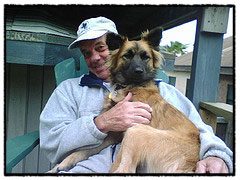 february An offer. A deal. A toast.The parental units and I begin buying, banging and scrubbing
.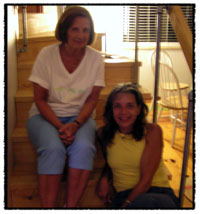 Kirk wears himself out putting furniture together.



Walter & Laurie help me get a piano up where no piano has ever been before.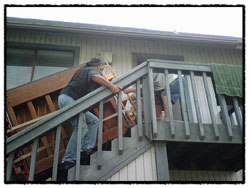 The Sandbox welcome mat is out.

march Now that I am an Inn Keeper, my travel must needs be curtailed. Nevertheless, I do manage to return to Puerto Rico for a one-day build. The sand is good!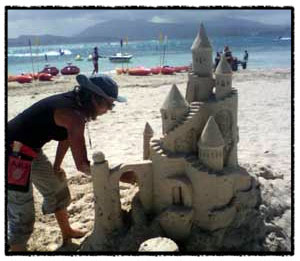 april
Team Trowel and Error takes second place at Port Aransas Sandfest (Team Category) with "Sur-reel"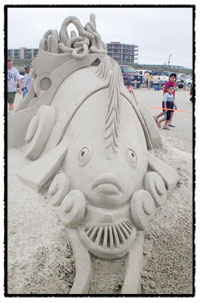 Here, fishy fishy
may
Went to Harrison for the Tournament of Champions - I love this place. I love my uke. And I love staring into fire.