sand sculpture by sandy feet
competitive sand sculpture photos
---
"Time Pieces"

World Championship - Duo 2005

Location: Harrison Hot Springs, British Columbia

Date: Sept., 2005

Category: Duo, with Fred

Particulars: This sculpture was intended to be a graphic depiction of our relationships with time. The guy with the bad combover is attempting to hold back time, while the lad who is eager to sample the rewards of adulthood (if not the attending miseries) is trying to make the clock move faster.

The woman passively riding the hand of the biological clock is pondering her rapidly-diminishing options while the schoolboy ponders the inifinity between him and the dismissal bell....

Time was running out in ways I could not have suspected. This was the last piece Fred and I worked on together. Can you tell from this photo that he was getting ready to dump me?

Never saw it coming...
---
"Time Pieces"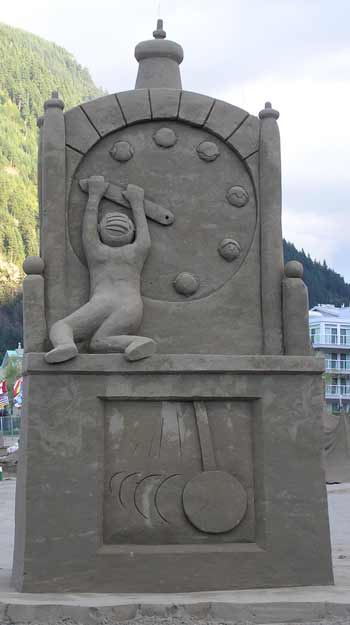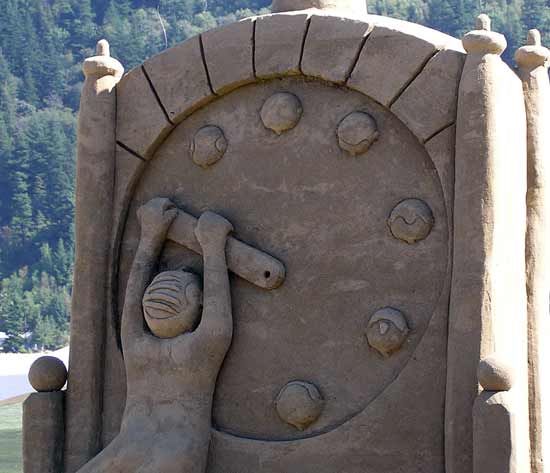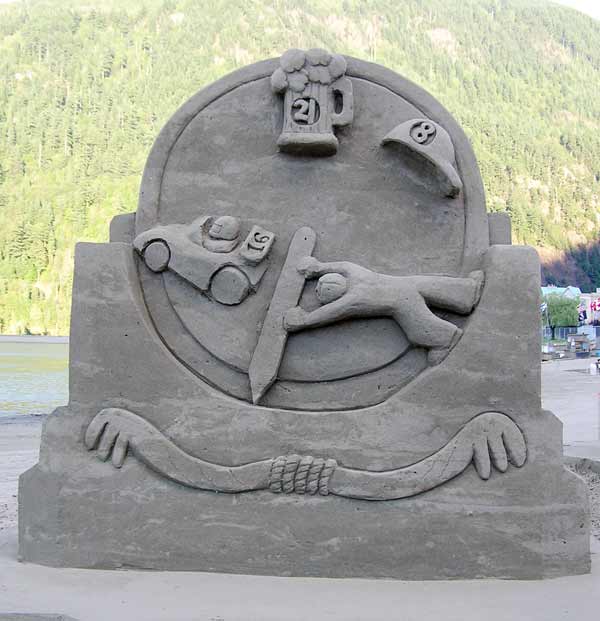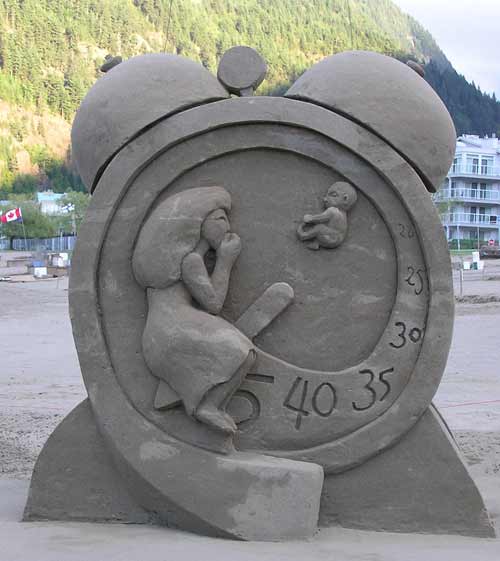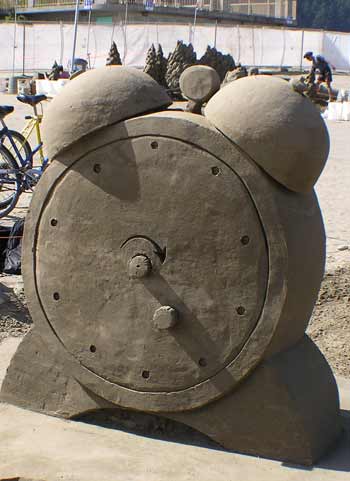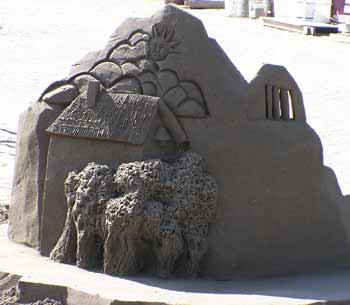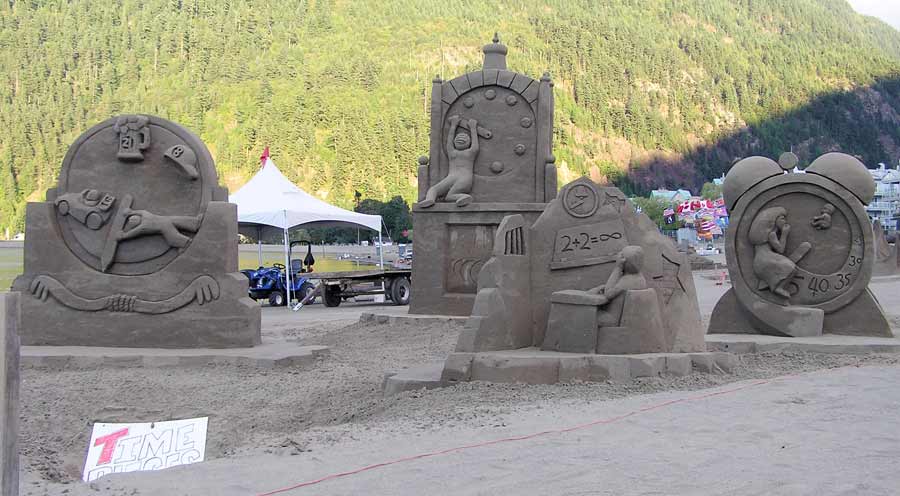 "Time Pieces" by sandy feet and Fred Mallett
---